In this year's election, Houstonians are asked to cast their ballots on several bond proposals set forth by the City of Houston. These propositions are of the utmost importance to the financial future of our city: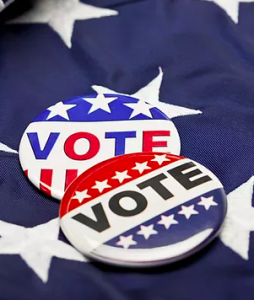 Proposition A relates to Mayor Turner's historic pension agreement, which was approved by the State Legislature in May. Voters are asked to authorize $1B in pension obligation bonds, which will allow the City to uphold its agreements with the Police and Municipal Employee pension systems. If approved, Houston will save approximately $1.8B in pension debt. The initiative does NOT raise taxes and does NOT involve new debt – the City of Houston already owes these funds to our employees. The agreement essentially refinances our existing debt to lower the overall cost.
The $1.8B in savings and other positive concessions secured by Mayor Turner in negotiations are dependent on Houston voting YES on Prop A.
Propositions B-E are the City of Houston's standard bond package, which is proposed to voters approximately every 5 years (most recently in 2012). These bonds fund the following infrastructure improvements:
Public Safety: $159M for improvements to police and fire stations and equipment, including $54M to replace aging fire trucks and $66M for police vehicles.
Parks: $104M
Libraries: $123M
Other Public Facilities: $109M
As with most general bond measures, voters are asked to authorize debt capacity; however, spending on individual projects still requires a City Council vote.
In addition to City of Houston bond proposals, this year's ballot also includes several State propositions, some HISD Board Trustee races and, for Heights residents, a proposition to deregulate the sale of alcohol. Ballot language for each item may be found in the non-partisan League of Women Voters 2017 Election Guide.
Early voting begins on Monday, October 23rd and will continue through Friday, November 3rd, during which residents may vote at any Early Voting Location. On Election Day, Tuesday, November 7th, Houstonians must vote at their Precinct Voting Location.