This Week: Updates from Meyerland Crime Townhall; Houston Celebrates Independence Day; Increased service hours at Freed-Montrose Neighborhood Library.
Updates from Meyerland Crime Townhall
Mayor Pro Tem Cohen, Mayor Turner, and Chief Acevedo hosted a public safety town hall meeting this week and shared the following updates relating to crime in the Houston Police Department's (HPD) Southwest Division:
Regarding the tragic murder of Baby Messiah, two suspects have been charged with Capital Murder in connection to the child's shooting, and a third suspect is also in custody.
Local businessman Larry Kagan offered to provide space for HPD to house a storefront in Meyerland.
Houston Police Chief Acevedo has spear-headed initiatives to make the HPD more proactive, rather than primarily reactive, in responding to crime. A major aspect of this policy shift is allocating additional resources to prioritize aggravated assault cases. Aggravated assaults frequently escalate into murder, so apprehending aggravated assault offenders is a way to prevent those murders before they occur.
Chief Acevedo announced the HPD will receive new resources though partnerships with U.S. Justice Department.
In cases where a 'shelter in place' directive is issued, or other emergency-in-progress situations, HPD will begin to utilize Twitter and other social media accounts to alert neighbors in real time (@HoustonPolice). HPD is also studying implementing push-notifications to cell phone users in these cases.
Additional patrols have been allocated to Meyerland on a temporary basis.
Mayor Turner emphasized Houston's dire need for additional police officers. Our city currently has approximately 5,200 officers serving – that number has been stagnant for nearly 20 years. However, due to a 2004-imposed cap on how much property tax revenue Houston can take in, there will be no new funding for extra cadet classes until the cap is removed by the voters. Since hitting the revenue cap in 2014, homeowners on average have saved approximately $30 per year. Alternatively, with that funding, Houston would be able to provide salary and benefits for an additional 250 police officers.
Houston Celebrates Independence Day
Houston will host its 30th annual July 4th celebration on Buffalo Bayou with Freedom Over Texas. Beginning at 4PM, festivities will include live music from Hunter Hayes and DNCE, as well as fireworks, lawn fishing, dock kayaking, and several family-friendly zones with games for children, face painting, and more. Street closures will take place in the immediate area beginning Sunday, July 2nd.
In observance of Independence Day, there will be no solid waste pick-up on Tuesday, July 4th. Collection schedules will be altered on Wednesday, July 5th, with normal schedules resuming on Thursday, July 6th. Please note that the District C office will be closed on Tuesday in commemoration of the holiday.
What's Happening in the District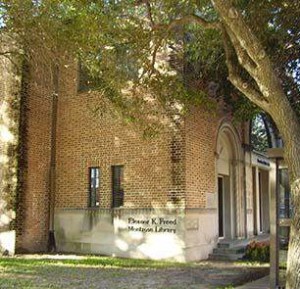 Houston Public Library has increased the service hours for District C's Freed-Montrose Neighborhood Library (4100 Montrose Blvd, 77006).The facility will now be open with limited services on Mondays, from 11AM – 6PM. The updated hours in total for Freed-Montrose will be:
Monday: 11AM – 6PM
Tuesday and Wednesday: 10AM – 6PM
Thursday: 12PM – 8PM
Friday: 1PM – 5PM
Saturday: 10AM – 5PM
(closed Sunday)