After receiving an overwhelming number of inquiries from citizens and companies who want to help, Mayor Annise Parker is establishing The Greater Houston 2015 Flood Relief Fund, which will accept flood relief donations.  BP America, Inc. Chairman and President, John Mingé, will serve as chair of the advisory board which will coordinate fundraising and administration of the fund.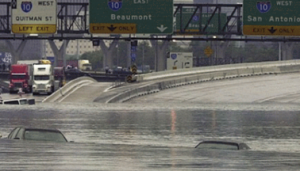 "This will provide another opportunity to help those who have lost their homes, their property and their businesses due to the devastating flood," said Mayor Parker. "We are a City filled with generous people who understand the need and we're pretty excited that John Mingé has stepped up to the plate to lead this effort."
During his nearly 30-year career with BP, Mingé has held a variety of executive and engineering posts around the globe, including assignments as President of BP Indonesia, head of BP's Asia Pacific Unit and President of Exploration and Production for Vietnam and China.
"I'm honored to support Mayor Parker in this effort," Mingé said.  "Houston is our U.S. home, and BP is pleased to support our community and the ongoing recovery effort.  We hope that others will do the same and offer a hand to help."
The fund will focus on aiding flood victims in Harris, Fort Bend and Montgomery Counties who need shelter, housing, food, supplies, healthcare, transportation and child care.
The Greater Houston Community Foundation, a 501 (c)(3)nonprofit public charity, will administer the fund at no cost, so 100% of all donations will go toward helping flood victims. However, online credit card donations will be assessed a small fee, typically 3%, by the credit card companies. Donors have the option of increasing their credit card donations to cover this fee.
To donate, click the link below.