The Houston Police Department reminds citizens that a robbery is one of the most serious and potentially dangerous crimes committed and is a crime of violence that threatens the safety and quality of life in a community.  Through awareness and prevention, you can reduce the risk of becoming a victim of this crime of opportunity.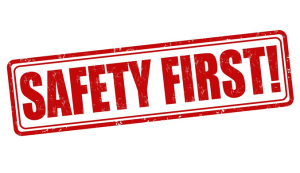 Stay alert and use good judgement by knowing whom and what is around you at all times to avoid becoming an easy target!
Senior Police Officer B. Curtis of the HPD Community Outreach Unit provides some personal safety tips on the HPD YouTube Channel at http://youtu.be/kPQwFgBlLaQ
Some robbery prevention tips to help reduce opportunities criminals look for when targeting a victim are:
Lock your doors and windows when you are at home
Install a peep-hole with a 190-degree viewing angle to see who is outside your door
Install exterior lighting around your home
Travel and/or park in well-lighted areas
Walk with confidence and be aware of your surroundings
Carry only the amount of cash you expect to use
Remember, be observant, be on guard and be safe!
If you are the victim of a robbery, remain calm and take no action that could jeopardize your safety.  Take note of any and all characteristics that would help officers identify the suspect and/or his vehicle.  Go to a safe place close to the robbery scene and call 9-1-1.
For more information on personal safety and how to avoid becoming a robbery victim, go to http://www.houstontx.gov/police/pdfs/brochures/english/Robbery_Personal.pdf
The "Help Us, Help You" campaign is aimed at sharing information and educating citizens on crime prevention and everyday tips related to public safety in our city.