Today, Mayor Annise Parker joined BARC Animal Shelter and Adoptions and Friends For Life No-Kill Animal Shelter (FFL) to introduce Finding Rover's revolutionary facial recognition service that helps reunite lost pets with their owners. The two shelters are the first in Houston and fourth in the nation to incorporate the software, which could revolutionize the way shelters are used across the country.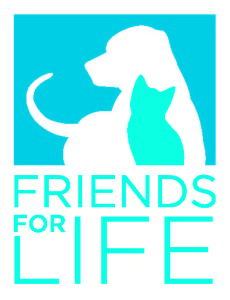 "Today marks yet another milestone for the City of Houston," said Mayor Annise Parker. "Not only are we celebrating a partnership among three organizations who are dedicated to animal welfare, but we're also celebrating the introduction of a state-of-the-art technology in Houston that will give pet owners a better chance than ever to be reunited with a lost pet. This is a great example of BARC and Friends For Life's commitment to finding new and innovative resources for pet owners in our community."
The Finding Rover technology helps reunite lost dogs with their owner using a simple photo on a mobile device.
"Using revolutionary technology, our app allows users to scan the unique features of their dog's face and our app keeps it on file in case he or she ever gets lost," said John Polimeno, founder of Finding Rover. "Our app empowers communities to engage in an effort that could dramatically decrease the number of lost pets."
BARC and FFL worked with Finding Rover to integrate their shelter software with Finding Rover's technology. Every animal that enters each of the two shelters is uploaded into a Finding Rover database and is scanned using the facial recognition feature. If an individual's pet is admitted to BARC or FFL, users can search all found dogs in each of the shelters easily from the app.
"The key to Finding Rover's success in Houston is engagement," said Ashtyn Rivet, Marketing and Outreach Manager. "It's a useful tool for current and future pet owners alike, but we need pet owners to download and use the app for it to be effective. I encourage everyone to tell your friends and family about Finding Rover. It really is a game changer."
In addition to helping pet owners find lost pets, app members can get regular updates on all things pet-related in their community, including adoptions and news. Finding Rover hopes to be a one-stop-shop for pet owners in communities across the country.
"This is a great opportunity to add to the tool kit that we all have as citizens and as shelters to reunite pets with their owners," said Salise Shuttlesworth, Friends For Life Executive Director. "This app creates a free, immediate and accessible option to anyone with a smart phone. It eliminates the need for a middleman when a pet is lost. Someone who finds a lost pet can take a quick photo of him and reunite him directly with his owners in hours or minutes. Proactive efforts at pet redemption are an important component of moving toward a No Kill Houston."
How it works
Step 1:  Start by registering your pet on Android, iPhone or the web.
Step 2: If your pet gets lost, report him or her on Finding Rover. The facial recognition technology will help locate your pet, even if it is at a shelter.
Step 3: If you find a lost pet, snap a photo and enter it into the Finding Rover app. The owner's contact information will appear if the pet is registered in the app by its owner.
Step 4: Share photos with friends through the app or search for adoptable pets at a local shelter.