Mayor Parker announced today that she has appointed Lynette K. Fons to the newly created position of Chief Compliance Officer for the City of Houston.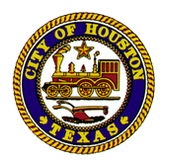 "Lynette's first job will be to establish the Office of Compliance and Ethics itself," said Mayor Parker. "This will include crafting a comprehensive program for the identification, prioritization and management of compliance risks on a citywide basis. Then, equally importantly, she will put that program into effect."
The Chief Compliance Officer will provide oversight and support to City departments regarding the complex regulatory environment governing Houston to ensure city employees are aware of these requirements, that required reporting is done in an efficient and timely fashion, and that ethical standards are adhered to. The Chief Compliance officer will report directly to the mayor.
"Federal and state regulations, the City Charter and Code and executive orders, as well as policies, procedures, contracts and funding sources all dictate the manner in which City business should be conducted," said Parker. "This complex regulatory environment creates challenges in any city whose administrations and employee rosters change on a regular basis, particularly when its wide-ranging functions are conducted by separate departments. The Chief Compliance Officer's task is to identify the potential risks in this process and help City departments manage them."
Fons, 61, has served in the position of First Assistant City Attorney of Houston since 2010. Prior to joining the City, she worked for several Houston law firms including Vinson & Elkins. A graduate of South Texas College of Law where she was Editor-in-Chief of the South Texas Law Review, Fons has a Bachelor of Business Administration degree with Honors from the University of Texas. She is a Certified Compliance & Ethics Professional. Fons has served as Board Chair of Lone Star Legal Aid as well as President of the Houston Volunteer Lawyers Program and as President of the South Texas College of Law Alumni Association.