A proposal has come before Council to expand Tax Increment Reinvestment Zone (TIRZ) #2 to include portions of District C's Montrose and Museum District neighborhoods (map). In contrast to a management district, a TIRZ does not involve new taxes for businesses. Rather, a TIRZ changes how property taxes from commercial properties are allocated by using them for projects within the TIRZ boundaries.
To ensure that the affected community has an opportunity to learn more about this proposal and how it will impact their neighborhoods, Council Member Cohen along with Council Members David Robinson, Dwight Boykins will host a public meeting next week: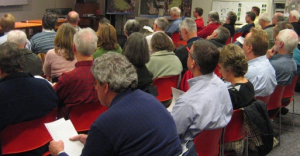 Proposed Expansion of TIRZ #2
Monday, December 15th, 2014
6:30PM – 7:30PM
University of St. Thomas: Scanlan Hall
4000 Mt. Vernon St, 77006
(Please note that this building is located on a pedestrian-only path within the university complex. Signage will be posted.)
The parking garage at the Moran Center (3807 Graustark St, 77006) will be available for participants.