Council member at-large Stephen Costello said he and his staff have worked on it for about a year. Now the City Council passed an ordinance updating its financial policies.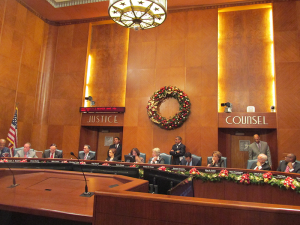 "It establishes funding goals for what we call our ending fund balance, funding goals for our rainy day fund, funding goals for our unfunded liability," said Costello, who is the chair of the Budget and Fiscal Affairs Committee.
He said the previous financial policies go back to 1989.
"And they were fairly general policies that we never really followed. According to the legal department, every time we adopted the budget that was theoretically our financial policy for that current year," he said. "But financial policies need to be generated for a long-term view of the city."
Costello said going forward, council members will be informed if the current budget is in compliance with the new policies, and the budget process will be more transparent.
And, he said, over time it should help in addressing the city's looming deficit.