Making an appearance at the Hermann Park Conservancy is Houston Public Library's (HPL) innovative and fun Pop Up Library… a library in a tent! The Pop Up Library has been developed by HPL, in partnership with the Children's Museum of Houston (CMH), and is designed for families with young children. The Pop Up Library brings free library materials, resources, and fun educational programming into public spaces to several locations. These programs are free and open to the public. For more details visit www.houstonlibrary.org/popuplibrary or call 832-393-1313.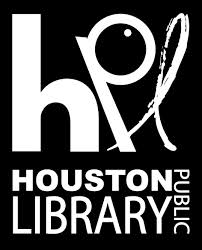 During a Pop Up Library event, each child will receive the following:
A free book with the Pop Up Library bookplate in it.
A free pass for a family of six to the Children's Museum of Houston. (The pass is designed as a reward to encourage families to participate in learning activities outside of the academic environment and may not be used for class field trips or group trips.)
A punch card. If the child does three (3) of the six (6) activities on the card, and turns in the card at HPL's Central Library or a Neighborhood Library, he or she will receive another free book.
A free craft activity to take home.
Visit the Pop Up Library at Hermann Park and enjoy its free activities!
Where: Hermann Park, 6201-A Hermann Drive, Houston, TX 77030
When:
Friday, July 11, 2014 || 10 am – 12 pm
Friday, August 8, 2014 || 10 am – 12 pm
The Pop Up Library was made possible in part by the Institute of Museum and Library Services.
Additional Pop Up Library Dates
The following are a few event dates for HPL's Pop Up Library. Programs will continue through August 2014. For a complete list of events, visit www.houstonlibrary.org/popuplibrary.
Mi Tienda Back to School Event, 3800 E. Little York Rd., 77093
Saturday, July 12, 2014 at 9 am
HPL Express Discovery Green, Discovery Green Conservancy, 1500 McKinney, 77010
Friday, July 25, 2014 at 1 pm
Ripley House Back to School Health Fair, 4410 Navigation Blvd., 77003
Saturday, July 26, 2014 at 8 am
Cuney Homes, 3260 Truxillo Street, 77004
Friday, August 15, 2014 at 11 am
Presented in collaboration with the Houston Housing Authority and the Barbara Bush Houston Literacy Foundation.
About Barbara Bush Houston Literacy Foundation
The Barbara Bush Houston Literacy Foundation, co-chaired by Neil and Maria Bush, was established as a charitable organization focused on improving the quality of life for Houston residents through the power of literacy. The Foundation advocates for literacy as a fundamental right of everyone and a foundational skill towards success in life. It is founded on the belief held by Barbara Bush, former First Lady, "If you help a person to read, then their opportunities in life will be endless." In 2013, The Bush Family created the Houston-based foundation separate from the Barbara Bush Foundation for Family Literacy, a national foundation, in response to the need to deepen the awareness of and intensify services and support for the nation's fourth largest and most diverse city – Houston.
About the Houston Public Library
The Houston Public Library operates 35 neighborhood libraries, three HPL Express Libraries, a Central Library, the Houston Metropolitan Research Center, the Clayton Library Center for Genealogical Research, The African American Library at the Gregory School, and the Parent Resource Library located in the Children's Museum of Houston. Serving more than 4 million customers per year, HPL is committed to excellent customer service and equitable access to information and programs by providing library customers with free use of a diverse collection of printed materials and electronic resources, Internet, laptop and computer use, and a variety of database and reference resources with live assistance online 24/7.
For further information, visit the Houston Public Library at www.houstonlibrary.org or call 832-393-1313.