With hurricane season well underway, the City of Houston Office of Emergency Management (OEM) will host the annual Houston Healthcare Hurricane & Emergency Preparedness Summit on Tuesday, June 10th at the George R. Brown Convention Center.  This event brings together emergency planners, response agencies, and non-hospital healthcare providers, such as dialysis centers, nursing homes and home health agencies for a common purpose; to better serve the needs of Houston's most vulnerable populations in a disaster.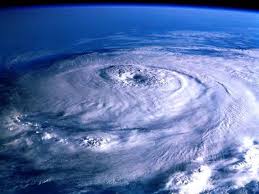 The focus of this event is to equip healthcare providers across the nation's fourth-largest city with the tools and knowledge they need to develop effective and comprehensive emergency management plans.  Practitioners from across the healthcare industry will provide lessons learned from recent events, as well as inform participants on their role in emergency planning and response
"These agencies are crucial to how well Houston responds  during an emergency," said Rick Flanagan, Houston's Emergency Management Coordinator, "The better prepared they are, the better cared for their clients are, which helps ensure that our community is event more resilient to emergencies, especially hurricanes."
Every year, hundreds of agencies coordinate their emergency plans with local officials. This event provides them with an opportunity to interface with City planners and State regulatory agencies in the hope of ensuring that the contents of their plans are well thought-out and meet State regulatory requirements.
This year's event has attracted over 500 participants from all across the greater Houston region, and will be kicked off Tuesday morning with remarks from Houston Mayor Annise Parker.