In This Issue…
A Note from Ellen
Campaign Kickoff – Wed. March 23!
This Month in New Media
A Note from Ellen
I am so thrilled that my good friend Jackie Martin agreed to act as treasurer for my City Council Campaign. I've known Jackie over 20 years and have the greatest respect for her. In 1989, Jackie and I were both volunteers for Congressman Mickey Leland. When we first met, it was August and the entire country was hoping for good news about his plane which had gone missing during a storm while en route to an Ethiopian refugee camp. Jackie and I were both in his office on that fateful day. I answered what I thought would be a routine call—it wasn't. I received the dreaded news that the remains of the plane had been found and that all 16 people on board were dead. It was the worst possible ending to the dramatic search and Jackie and I bonded through our mutual grief. I am grateful that our friendship was able to provide a silver lining to the terribly tragic situation. Of course, we didn't know then that I would eventually enter the world of politics and that I would ask Jackie, because of her long history of serving the community, to be my treasurer. But I did, and happily, she agreed.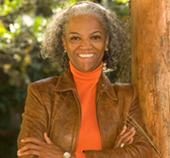 Jackie, now a consultant with over 30 years experience serving the community, spent six years as president of the United Way, the largest charitable giving organization in the Houston area. Under her leadership, the United Way made enormous strides and raised the funds necessary to move into their current location on Waugh. I know Jackie will show the same enthusiasm for my campaign and I am grateful to have her as both friend and Treasurer. If you are able to make it to my kickoff next Wednesday , take a moment and introduce yourself to Jackie. You'll be glad you did!
Sincerely,
City Council Campaign Kickoff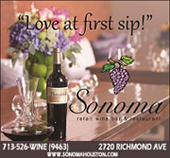 My City Council Campaign Kickoff is less than a week away! I hope you'll join me on Wednesday, March 23 from 5 – 7 p.m. at Sonoma Retail Wine Bar & Restaurant located at 2720 Richmond Avenue! Bring your friends and family and enjoy refreshments. Take home Ellen Cohen for City Council t-shirts and magnets! For those of you in my Twitter family, help spread the word by using the #CohenKickoff hash tag!
This Month in New Media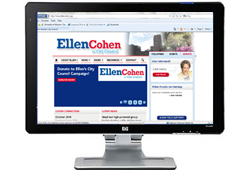 In Bill White's Words…
If you have not yet become part of the social media craze, here is some of what you missed! This week on Facebook, my good friend Mayor Bill White took the time to clear up some confusion. He said, "Houston City Council District C candidate Brian Cweren placed my photo in a local weekly, beside the words "I'm backing Brian." Well, no. I never talked to him about the race, but I have talked about city issues with another candidate, my friend Ellen Cohen, a public servant with integrity. There will be "big shoes to fill" in that district when Ann Clutterbuck leaves." I appreciate the Mayor's kind words and his friendship over the years!
Create your own redistricting map!
The city is currently seeking feedback on the redistricting process and now it's easier than ever to submit your own plan. A computer with the redistricting software will be set up for public use! To learn more, visit the Special Events