In this issue:
A Letter from Ellen
Ellen's Campaign Kickoff
Check out the new website – www.ellencohen.org!
Facebook & Twitter Challenge!
A Letter from Ellen
In 1977, my late husband Lyon and I decided to move our family to Houston. We weren't transferred and we didn't have relatives or friends here. We just knew instinctively that Texas, and in particular Houston, would be a wonderful place to live and raise a family. Clearly, it was one of the best decisions we ever made!
Houstonians were so welcoming. It didn't make a difference whether you were a new arrival or a fourth generation Texan. You were accepted if you were prepared to work hard, keep your word, and honor your obligations, and the community quickly embraced us. Our children, Marcie and Eric, graduated from Bellaire High School. Lyon and I both found rewarding work, and thanks to the skilled professionals at the Texas Medical Center, Lyon survived for 18 years following a devastating cancer diagnosis.
For 33 years, Houston has been my home and my recent experience as a State Legislator ignited in me a deep commitment and passion for public service. In keeping with that spirit, I am very excited to announce that I am running for Houston City Council, District C. The district runs from the Texas Medical Center out to Beltway 8 and from Main to the Galleria. It includes Rice University, wonderful restaurants, and thriving businesses. However, it's important to note that as a result of Houston's population growth, we will also be adding two new district seats, which will affect all of the present district lines. Should the new boundaries of District C affect my residency requirements, I will expand my campaign to the open At-Large city-wide position.
As you know, decisions reached by Houston City Council have an impact on all Houstonians. Whether you live within Houston city limits or just travel through them on your way to work or play, council policies undoubtedly affect you. Everyone wants the streets to be free of potholes and flooding. We all care about the quality of the air we breathe and we all want to feel safe as we move about the city.
Serving on Houston City Council would be an honor and a privilege.
Thank you in advance for your support.
Sincerely,
Join us for Ellen's Campaign Kickoff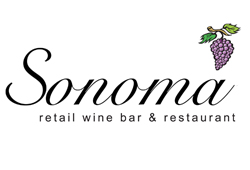 Join us for Ellen's Campaign Kickoff on Wednesday, March 23 from 5 – 7 p.m. at Sonoma Retail Wine Bar & Restaurant located at 2720 Richmond Avenue! Bring your friends and family and enjoy refreshments. Take home Ellen Cohen for City Council t-shirts and magnets! For those of you in our Twitter family, help spread the word by using the #CohenKickoff hash tag!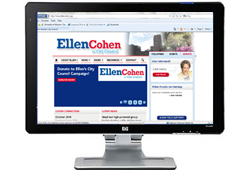 The Ellen Cohen for City Council website is up and running! The new logo is finalized and the campaign is in full gear. Check out the website and get connected with Team Cohen. You can sign up to volunteer, read all the latest news, and find out about upcoming events.
Facebook & Twitter Challenge!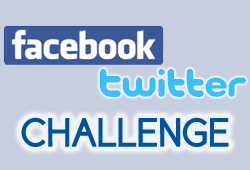 Help Ellen strengthen her numbers on Facebook and Twitter! We want to reach 3,000 fans and 600 followers by the end of March. Invite your friends to "like" Ellen on Facebook and follow her on Twitter!
News
Useful Links: