In this Issue:
Women for Ellen Website Launched
Ellen's Birthday Bash
State Board of Education Town Hall
Ellen on the Issues
The right to vote is a powerful privilege. It allows us to decide which issues are important and which officials can best represent our stance on those issues. It gives us the opportunity to set priorities and shape society. It is why so many have marched for, fought for, and even died for the right to vote.
This month marks the 90th anniversary of the ratification of the Nineteenth Amendment which finally gave women the right to vote. The battle, which began when a group of 5 women invited the public to the First Women's Rights Convention in Seneca Falls, New York, was a hard fought one. Large suffrage marches, parades and demonstrations were organized, and many women were jailed. Susan B. Anthony was arrested and found guilty of voting illegally. Alice Paul and many other women were arrested for "obstructing traffic" following months of picketing in front of the White House. In jail they were beaten and forced to live in unsanitary conditions. After the women instituted a hunger strike, many were brutally force fed several times a day, and Paul was even transferred to the psychiatric ward in the hope that she would be declared insane. These brave women literally fought with their blood, sweat and tears. It was an important victory for them as they fought for equality on all fronts. However, the struggle for other minorities to gain voting rights would continue for decades.
Last week, I announced the launch of the Women for Ellen website, which was created as part of the Women for Ellen initiative. I am honored that supporters in my district found my work on women's issues important enough to create this community. As we remember those who fought for women's equality this month, I encourage everyone, not just women, to visit the website. It has often been said that men of quality are not threatened by women seeking equality. I hope that everyone seeking equality for all will make sure their voice is heard on Tuesday November 2.
State Representative Ellen Cohen
Environmental Links
Harris County Voter Registration Department
Campaign News
Ellen's Birthday, BBQ and Yard Sign Bash
Yard signs are here just in time for Ellen's birthday, and we're going to have a party to celebrate! We will be serving BBQ with all the "fixins" and of course, birthday cake. The festivities take place from 11:00 a.m. – 2:00 p.m. on Saturday, August 21 at Southside Place Clubhouse located at 3743 Garnet. It's a great opportunity to say hello to Ellen and pick up your yard signs, bumper magnets, and t-shirts. If you have a visible place in the District where we can display a larger 4 x 4 yard sign, please just let us know and we will handle the install. Email Dave Bonem at dave@ellencohen.org or call 713.838.0134. We hope to see everyone on the 21st!
Upcoming Town Hall – A Discussion on the SBOE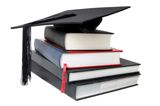 On Wednesday, September 29 from 7:00 – 8:30 p.m., Ellen will host a town hall meeting at the Houston Community College West Loop Center located at 5601 West Loop South. The meeting will address issues affecting the State Board of Education, which will be meeting one week prior to the town hall. Panelists include:
Representative Scott Hochberg, Vice Chair of the House Committee on Public Education
Honorable Lawrence Allen, Vice Chair of the State Board of Education
Kathy Miller, President of Texas Freedom Network
Angela Miller, Manager of Secondary Social Studies Curriculum for the Houston Independent School District
Sharon Pope, Director of Publications for Texas Council for the Social Studies.
Please join us to discuss your issues and concerns with our participants. We look forward to a great turnout!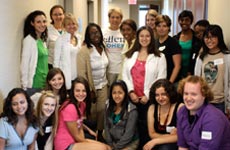 Watch the
August Slideshow!
Check out photos from some of the activities in which Ellen participated this month! They include attending the signing of a partnership between HCC's Coleman College & UT School of Nursing at Houston, a Meet & Greet at the House of Coffee Beans, hosting a listening session with local realtors, and much more.
If you would like to invite Rep. Cohen to participate in an upcoming event, please email us or call (713) 627-0134.