In This Issue…
Saving Lives Through Organ Donation
Appropriations Forum This Thursday, May 6 — Upper Kirby District Center
Join the Movement — Join Women for Ellen Today
Texas Constitution and Statutes Website Updated to Reflect New Laws
Update from Ellen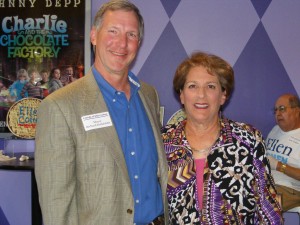 Thank you to the more than 150 supporters who joined me as we kicked off the 2010 campaign. The Chocolate Bar made the event even "sweeeeter." We have great pictures of the event — check out the photo album on Flickr. My deep gratitude goes to Mayor Annise Parker, Southside Place Mayor Richard Rothfelder, and West University Councilmember Steve Segal for participating.
Many of you have asked how you can get involved with my campaign. You can help in so many ways:
While the campaign is definitely underway, I continue my daily work as your State Representative. In the last issue of the Cohen Connection, I expressed my concerns about the State Board of Education (SBOE). If you didn't see that article, please click here. To stay up-to-date on the SBOE controversy and learn more about how you can take action, visit the Texas Freedom Network's website.
This month, I'd like to address another important issue. I recently received an update noting that Texas has more than 9.000 people on a waiting list for life-saving transplants. In fact, our state ranks last among all 50 states in the number of registered organ and tissue donors above the age of 18, according to Donate Life Texas.
Despite continuing efforts via public education, myths about donations persist. LifeGift, a not-for-profit organ procurement organization that recovers organs and tissues for individuals needing transplants in 109 Texas counties, addresses many of these myths on www.lifegift.org . Donate Life America, the educational counterpart of the United Network for Organ Sharing (UNOS), has launched Donate Life-Houston which works in conjunction with LifeGift to increase awareness about organ donation in the City of Houston.
We need to continue to educate the community about the critical need for organ and tissue donation. Some individuals may think it is a time-consuming process to register. However, in 2005, Texas joined 40 other states by creating its own state donor registry — the Glenda P. Dawson Donate Life Texas Registry — so registering takes only minutes. You can get further information at the Donate Life Texas site.
Another misconception is tied to religion. Did you know that most major religions encourage organ and tissue donation? (Click here for an overview of religious viewpoints.) However, I understand that some people have religious concerns, and I certainly respect their positions.
What is your perspective on organ donation? Do you have a personal story you would like to share? What are your suggestions for creating awareness and encouraging dialogue. Please email me your thoughts at info@ellencohen.org.
Thank you for the honor of representing District 134,
State Representative Ellen Cohen
Ellen in the District
Reminder: Appropriations Forum Scheduled for Thursday, May 6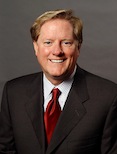 Rep. Jim Pitts, Waxahachie Appropriations Committee Chair Jim Pitts will address the Texas appropriations process and the budgetary challenges facing the state currently and in the next legislative session in an Appropriations Forum hosted by State Rep. Ellen Cohen. The forum is scheduled for Thursday, May 6, from 7:00 to 8:30 p.m., at the Upper Kirby District Center, 3015 Richmond Ave., 77098.
Rep. Cohen, who serves alongside Chairman Pitts on the Appropriations Committee, will follow his remarks with a facilitated discussion. The public is invited to participate in the 90–minute forum.
Drop By the Campaign Office Open House — May 22

Please join us for coffee and pastries — and take home a bumper magnet and your 2010 campaign t-shirt — when you stop in at the Campaign Office Open House on May 22, from 9:00 to 11:30 a.m. The office is located at 1535 West Loop South, Ste. 412 77027. You don't have to wait until the open house to volunteer. We can use your help now, so if you want to be added to our volunteer roster, please click here.
Helpful Links
The Texas State Historical Association Online — a digital gateway to Texas History
This Week in Texas History — a 60-second weekly radio feature from the Save Texas History program
Texas Higher Education Coordinating Board — includes information on the Closing the Gaps Higher Education Plan and applying and paying for college
81st Legislature's General Appropriations Act
Learn more about the Committees on which Rep. Cohen serves:
Learn More About Women for Ellen
View Previous Editions of Cohen Connection
News
New Initiative to Educate, Enlist, Engage!

Women provided Ellen with the decisive margin of victory in 2006 and 2008. For Ellen to win in 2010, women across the political spectrum must cast their ballots for her once again. The newly formed Women for Ellen Leadership Council — chaired by Sherry Merfish with event chair Bobbie Nau — is asking women to speak up, reach out, and ensure that a strong voice for women returns to Austin.
Please visit the Women for Ellen website to learn more about Ellen's record on issues important to women and to see video testimonials from some of the Women for Ellen Leadership Council on why they support Ellen. You can also join Women for Ellen and then help enlist others and encourage all women to engage by contributing, volunteering with the campaign and especially getting the vote out in November.
A sample enlistment email is also available, as well as Women for Ellen t-shirts. For more information visit Women for Ellen, call 713.838.0134 or email info@ellencohen.org.
Many thanks go to Sherry Merfish, Bobbie Nau and host Poppi Massey for their generous support of the Women for Ellen Leadership Council event.
Statutes Website Updated
The Texas Legislative Council is pleased to announce that the Texas Constitution and Statutes website has been updated to include statutes passed during the regular and first called sessions of the 81st Legislature and constitutional amendments approved by the voters in November 2009. When the council was unable to resolve a conflict or contingency, an explanatory statement was provided. If you have questions, please use the Contact tab on the website to access a convenient feedback form.
Events in the District
Below is a partial list of Rep. Cohen's recent activities. Click on the links to see photos on Flickr.
United Way's Finance and Human Resource Forum
Children's Defense Fund 2010 Awards Dinner
Texas Holocaust and Genocide Commission meeting
Israel's Independence Day Celebration
Houston Executive Roundtable
Houston Pediatric Hospice Luncheon
Mental Health America of Greater Houston 2010 Spirit of Hope Awards
Children's Assessment Center Awards Reception
Houston Hispanic Chamber of Commerce
Ribbon Cutting Ceremony for Planned Parenthood
The Council on Alcohol and Drugs Houston 27th Annual Spring Luncheon
Texas Lyceum (speaking)
2010 Campaign Kick-off
University of Texas System Reception
Houston City Hall Fellows
If you would like Rep. Cohen to participate in an upcoming event, please email or call (713) 627-0134.