The Amerigroup Foundation today announced that State Representative Ellen Cohen has been honored with its "Champion for Children" award.
The award is part of the Amerigroup Foundation's national program recognizing outstanding public advocacy efforts by government and community leaders in improving the health and well-being of the nation's children.
"Our goal is to work together with local leaders and citizens for the benefit of healthier communities, and that starts with children," said John E. Littel, Chairman of the Amerigroup Foundation. "State Representative Cohen and her efforts represent terrific examples of what we can all accomplish when we keep the end result in mind. We commend her for her continual support of the Children's Health Insurance Program (CHIP), as well as authoring and passing key legislation to protect children – including legislation that provides $25 million for child survivors of sexual assault, requires booster seats for children under the age of eight and sets conditions on family violence offenders," Littel added.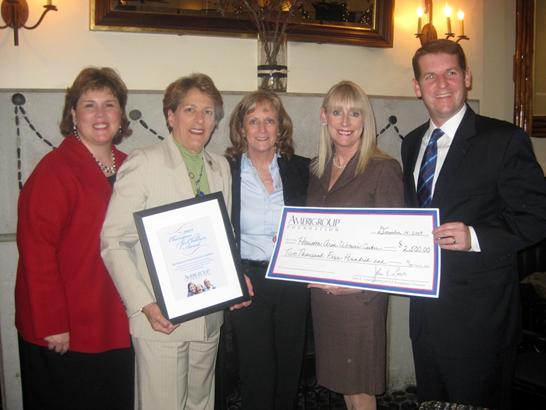 To commemorate Rep. Cohen's commitment to children and their families, the Foundation presented a $2,500 contribution to the Houston Area Women's Center (HAWC) on her behalf. Founded in 1977, HAWC helps adults and children affected by domestic and sexual violence by providing shelter, counseling and advocacy.
"I am thrilled that recognition of my efforts on behalf of the children of Texas is benefiting a cause for which I have dedicated much of my professional life — advocating for the elimination of domestic and sexual violence. I am grateful to Amerigroup for their continuing commitment to children across the U.S.," Rep. Cohen said.
"We're thrilled to recognize Rep. Cohen for her work, and we're equally excited to witness achievements that will assist in improving the well-being of our kids and communities," Littel said.
Rebecca L. White, President and CEO, of the Houston Area Women's Center, responded to the contribution made in honor of Rep. Cohen, "We are so grateful for this gift. This year has been difficult with huge increases in demand for client services in every program we operate combined with a challenging fundraising climate. We are pleased that we have been able to meet the increased need and provide for those who have nowhere else to turn. Amerigroup's generosity and Rep. Cohen's continued commitment to our work mean the world to us."
The Amerigroup Foundation is the philanthropic arm of Amerigroup Corporation, a multi-state managed health care company based in Virginia Beach, VA. The Foundation works to create healthy communities by fostering access to health care, encouraging safe and healthy children and families, and promoting community improvement and healthy neighborhoods. For more information about the Amerigroup Foundation, visit www.amerigroupcorp.com/foundation.
State Representative Ellen Cohen represents District 134, which includes all of Bellaire, West University, River Oaks, Rice University and the Texas Medical Center, along with parts of Meyerland and Montrose. Rep. Cohen is serving her second term in the Texas State Legislature.